COVID-19 TOOLS AND SERVICES
Many organizations are struggling to manage risks and liabilities while keeping their businesses going during the COVID-19 pandemic.
Our Suite of COVID-19 Resources

COVID-19 GUIDE BOOK
Our COVID-19 guide book provides you the most up to date scientific information and best practices. It provides you with the basics you need to stay on top of what's happening in your area, so you can keep your team safe and calm.

CUSTOM COVID-19 SEMINAR
This seminar provides you access to the combined knowledge and expertise of Dr. Chris Stewart Patterson and Integra, to help your team scenario plan for preventative measures as well as to develop a post-exposure action plan.

OCCUPATIONAL CONTACT TRACING
Due to high volume of demand, provincial public health contact tracing is not always the most thorough option. Occupational contact tracing goes above and beyond routine contact tracing taking into account details unique to each workplace.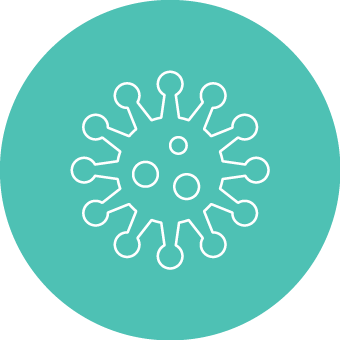 Let us know what you need, and we'll be in touch with help.
FILL OUT THE FORM BELOW AND WE'LL BE IN TOUCH!
OCCUPATIONAL MEDICINE EXPERT DR. STEWART-PATTERSON
Dr. Stewart-Patterson has practiced occupational medicine since 1989 and worked with Integra to put together our Covid-19 Safety Guide presentation. He has provided occupational medical services to the City of Vancouver, BC Government Occupational Health Programs, Health Canada's Workplace Health, RCMP, BC Rail and Canadian Armed Forces among other organizations. He has testified as an occupational medicine expert witness in the Supreme Court of British Columbia.
He has instructed for the American College of Occupational and Environmental Medicine lecturing on assessment of disability in workers. He has clinical experience in general practice, emergency medicine, psychiatry and multidisciplinary pain programs. Dr. Stewart-Patterson is a clinical instructor in the Faculty of Medicine, University of British Columbia and is currently a course director at Harvard Medical School.