Medical Case Management
Medical Case Management (MCM) is a process of coordinating comprehensive healthcare services following illness or injury, to achieve focused, individualized quality care delivered in a cost-effective manner, with a view to returning the individual to a functionally improved state.
The process, ideally implemented by a team of regulated healthcare professionals including but not limited to an Occupational Health Physician, Occupational Health Nurse, Physiotherapist or Occupational Therapist, integrates assessment, planning, implementation, monitoring and evaluation components into medical case management to achieve an optimal outcome for all stakeholders.
Medical Case Management includes the development of preventive systems and the mobilization of appropriate resources for care over the course of the health event. Care is delivered with the goal of returning the employee to pre-illness or pre-injury function or to the highest level of functioning achievable while considering critical factors such as confidentiality, cost effectiveness, the hierarchy of vocational rehabilitation and workplace culture. These services can be delivered through a variety of models, i.e., in person on-site, via telephone or secure video link, in person off-site, or a combination thereof.
The health care professional coordinates the proactive efforts of the individualized health care team to facilitate an employee's health care services from the onset of injury or illness to reach maximum medical recovery and facilitate a safe, durable return to work (RTW) or an optimal alternative.
A quality medical case management approach involvesAssessment, Planning, Implementation, Monitoring and Evaluation.
Key points to consider with each phase are as follows:
Assessment
A thorough assessment is undertaken with a view to understanding the total ill/injured individual's physical, emotional, psychosocial, occupational and spiritual needs that are preventing a return to work. This includes: assessment of the employee's social support network; available community resources; workplace and vendor resources; assessment of essential functions of the job (physical and cognitive demands); identification of functional gaps; and, evaluation of workplace policies on return to work (RTW) and accommodation.
Planning
This stage involves understanding the employee and employer goals; preparing and analyzing all information to formulate a plan; coordinating service providers; collaborating with community providers, healthcare practitioners and workplace stakeholders to set expectations of treatment plan and coordinating creative solutions to meet the needs of the employee and employer.
Implementation
During implementation, the Medical Case Manager coordinates all treatment providers involved and liaises with all stakeholders on plan implementation and progress of the employee to ensure goals of the treatment plan are on track.
Monitoring
Monitoring involves reviewing progress of the treatment plan, allowing for adjustments to the plan based on the employee's progress and the planned return to work timeframe. It also includes collaborating with the employer to ensure all stakeholders are working in synchronicity towards the same goal.
Evaluation
The Medical Case Manager evaluates quality and outcome of treatment, response of the employee's recovery, and levels of employee function as it relates to return-to-work expectations. Ongoing evaluation ensures the treatment plan is cost effective and collaborative, addresses that the workplace is integrating the employee as expected, and ensures transfer of care to community and facility based professionals once medical case management has ended to safeguard that the continuum of care remains.
Quality medical case management provides the following, all while considering the overarching needs of the workplace and employee, which includes job duties, work environment, workplace culture, safety sensitive specifics and occupational health and safety considerations:
Early intervention;
Collaborative, prompt service and focused cost-effective outcomes;
Individualized health care to employees;
Transitional work opportunities/accommodation;
Safe, durable and timely return to work;
Knowledge and compliance with relevant legislation, and;
Focused, cost effective outcomes.
Quality medical case management:
Applies the balance of advocacy for all stakeholders and remains objective;
Is conducted by regulated health professionals who can apply critical analysis and critical decision making to obtain an optimal outcome;
Assures confidentiality is at the forefront in all phases of medical case management; and,
Complies with professional code of ethics and legal or regulatory requirements.
Ideally delivered by a regulated healthcare professional who has:
Understanding and knowledge and ability to unravel the complexity of disability inclusive of chronic diseases, illnesses or injuries;
Understanding how complex medical conditions influence the employee's perspective in how they relate to and function in society, and;
A thorough understanding of return-to-work practices, hierarchy of vocational rehabilitation, relevant legislation such as human rights, Canada labour code, Employment Standards Act, Freedom of Information Act, occupational health and safety legislation, workplace culture, environment and job demands.
Managing any level of medical absences (occupational or non-occupational) of employees can be a complicated task. Relying and obtaining the services of a third party who has a team of highly qualified, regulated health professionals who do the right thing at the right time is key to get the right outcome for all stakeholders.
Some sobering statistics follow.
The Center for Addiction and Mental Health (CAMH) outlines:
Mental illness is the leading cause of disability in Canada;
The economic burden of mental illness in Canada is estimated at $51 billion per year; This includes health care costs, lost productivity, and reductions in health-related quality of life; and,
In any given year, 1 in 5 Canadians experience a mental illness or addiction problem.
Workers' compensation boards (WCB) and commissions across Canada collect information about accepted time-loss injuries. In 2019, there were approximately 259,149 lost time claims in Canada. http://www.wsibstatistics.ca
It is evident by the above numbers that occupational and non-occupational illnesses and injuries have significant impact in the workplace. To help mitigate the losses in the workplace, it may be in your best interest to retain a third-party provider to manage this impact with a regulated health professionals team known to practice with a level of excellence. When choosing a third party you want to ensure they have a team of highly skilled and qualified health professionals who are interconnected with other providers and who share the same values and principles with a focus on sustainable, cost-effective outcomes.
Integra's innate ability to navigate the complexities and nuances of occupational health means we can advise and guide your Human Resources strategic business partner, connecting you with the right experts in the process to reduce the impact mental health and injuries on the workplace and on the organization's medical case management costs.
Embarking upon a journey with Integra to provide medical case management for your employees will ensure you get the most favourable outcome for all stakeholders.
With the economic burden of mental illness in Canada estimated at $51 billion per year and 259,149 lost time claims in Canada in 2019, the question to you is can you afford not to invest in quality medical case management?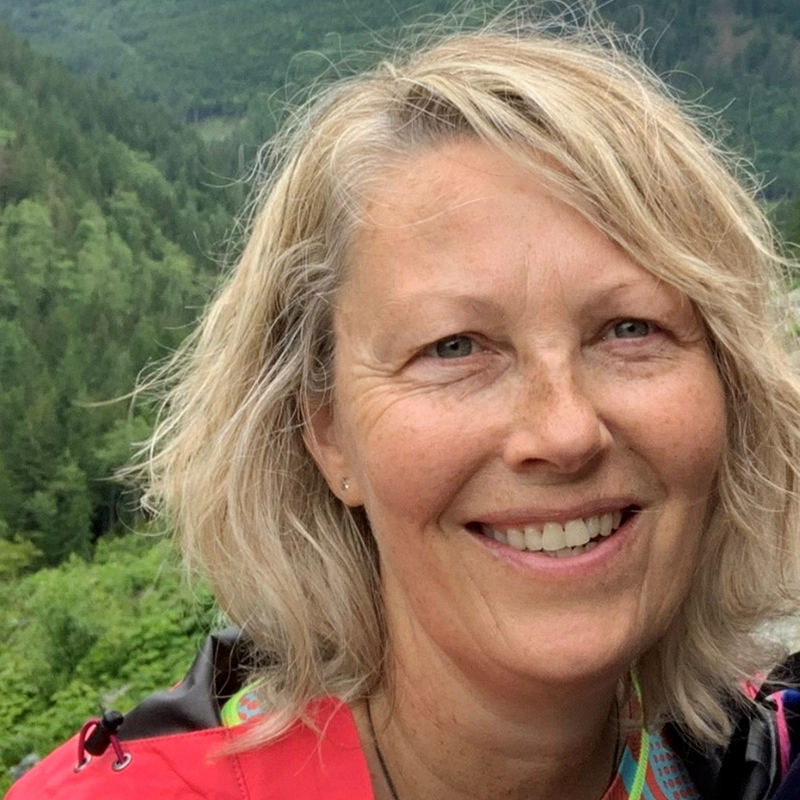 Our guest writer Tracey Martindale is a Certified Occupational Health Nurse who has practiced in a variety of clinic, industrial and business settings during her career. As an outside the box thinker, she strives to achieve an optimal outcome for all stakeholders in their challenges. Tracey is a life long learner who seeks out opportunities that align with her values and principles. In her down time she stays grounded by hiking in nature with her pack, cycling, gardening and playing board games.
Need more information on Medical Case Management?