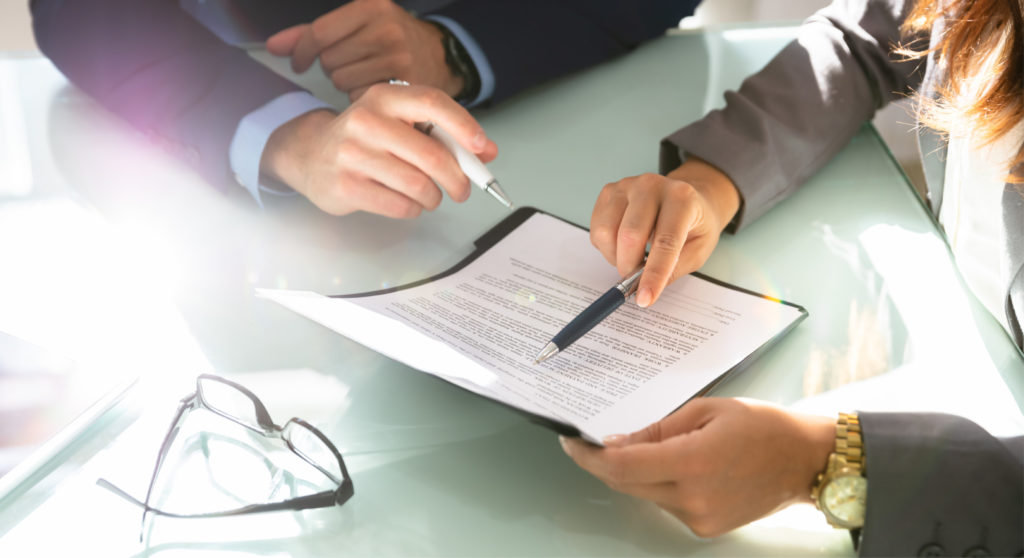 Court finds that the plaintiff's condition is likely to improve. Pelley v Frederickson
2021 BCSC 82
The Reasons for Judgment of The Honourable Madam Justice Warren were given on January 20, 2021 in Vancouver, British Columbia.
On May 19th, 2017 the plaintiff, Amanda Pelley, was driving her 2016 Mazda CX-5 in Abbotsford. She was stopped and turned to her left, watching for a break in traffic so she could merge onto South Fraser Way. Suddenly, and without warning, Ms. Pelley's vehicle was hit from behind by a Ford Mustang travelling an estimated 60 kilometers an hour. The Mustang sustained significant damage and was rendered a total loss. Ms. Pelley alleges that the collision caused soft tissue injuries in her neck and back, a concussion/mild traumatic brain injury, headaches, pain, insomnia, and related emotional and psychological symptoms, including depression, leaving her with chronic pain and a permanent partial disability. The defendant argues that there is a significant likelihood of future improvement of her condition given recent treatment.
The experts disagreed as to whether Ms. Pelley sustained a concussion/mild traumatic brain injury. The plaintiff's general practitioner and her expert physiatrist, Dr. Sudol maintained that she suffered a concussion with, in Dr. Sudol's words, "sequelae of noise and light sensitivity, headaches, cognitive symptoms, and sleep and mood disturbances." Dr. Dost considered it unlikely that Ms. Pelley sustained a brain injury as there was no evidence of loss of consciousness or amnesia and little, if any, evidence of confusion following the impact. In his opinion, Ms. Pelley's headaches, which he accepted were chronic, were more properly attributed to whiplash and perpetuated by psychological factors, and her ongoing cognitive issues are due to pain, non-restorative sleep, and psychological factors. However, he expressed the view that pain, sleep problems, and psychological factors "individually have large effects on cognition with a synergistic effect if all are present", such that "whether one accepts that [Ms. Pelley] sustained an mTBI or not and whether one accepts [she] has structural brain damage as a result or not, we have a medical distinction without much of a difference" Madam Justice Warren found that Ms. Pelley did sustain a concussion, however, she commented, "Having said that I am also satisfied that little, if anything, turns on whether Ms. Pelley sustained a concussion." She further stated, "I wish to be clear that I found Dr. Dost to be a careful, objective, credible witness. His opinion that Ms. Pelley did not sustain a conclusion [sic] was based largely on his perception, from her self-report, that she was not disoriented or confused in the moments after the Accident."
The Court found that "the combination of injuries caused by the Accident has resulted in persistent, now chronic, neck and mid-back pain; headaches; light and sound sensitivity; and significant sleep and mood issues. Irrespective of whether Ms. Pelley actually sustained a concussion or mild traumatic brain injury, the pain, sleep problems, and mood issues, feed into a self-perpetuating loop that has resulted in a significant chronic condition, but one that is likely to improve, leaving her prone to periodic flares, if she follows the recommendations of her care providers." The defence concedes, and the Court agreed, that Ms. Pelley was a credible witness. However, the Court found that "her evidence about the way her condition continues to impact her life, and in particular, her ability to function at work, somewhat vague."
In considering damages the Court found that Ms. Pelley's symptoms have had a substantial impact on her enjoyment of life. However, Madam Justice Warren went on to state, "That said, Ms. Pelley has been able to continue to socialize with friends, getting out about once a week. Also, it is my view that the medical evidence supports the conclusion that her condition is likely to improve, provided she follows the recommendations of her care providers. She has recently started doing so, through her treatments from Dr. Chen, her attendance at the Advance Concussion Clinic, and her counselling sessions with Ms. Forbes. As noted, there have already been some objective indications of improvement.
Conclusion
[140]   In summary, the damages awarded to Ms. Pelley are:
| | |
| --- | --- |
| Non-pecuniary damages | $120,000.00 |
| Past loss of income and earning capacity (gross) | $24,919.00 |
| Future loss of income earning capacity | $175,000.00 |
| Cost of future care Loss of housekeeping capacity | $27,798.72 $15,000.00 |
| Special damages | $20,307.07 |
For further analysis and reporting of the decision, please download the linked PDF.
If you would like to book an assessment with Dr. Dost, Neurologist, please contact us at Integra. https://integraconnects.com/